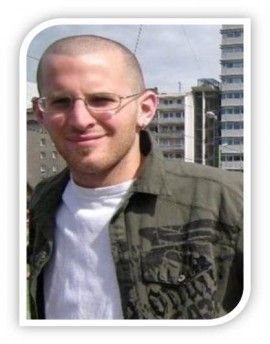 Advanced Diploma, Electronics Engineering Technology (Humber College, Canada)
Department: Earth & Space Science & Engineering
Email: jamieise@my.yorku.ca
Biography
Mr. Jamie Isen received an advanced technology diploma for Electronics Engineering Technology at Humber College in 2012. Jamie is pursuing his B.Eng. in Space Engineering in Lassonde School of Engineering at York University. His interests in engineering comprises of telecommunication technology, robotics, hardware programming, renewable energy, and interplanetary/space exploration. He periodically volunteers as an environmental steward protecting biodiversity in the natural habitat in parks and organic farms.
At Humber College, Toronto, he completed a project on a self-sustainable mesh networking node, capable of performing Voice over Internet Protocol (VoIP) calls at a distance of one kilometer without any connection to the internet or power grid. In the summer of 2012, he began working as a research assistant in the Global Navigation Satellite Systems (GNSS) Laboratory at York University, programming VHDL involving a software defined GPS radio. While attending York University, he participated as an Electrical Systems Engineer in York's Mars Rover Team - Project A.R.M.E.S (Assisted Robotic Martian Exploration Systems) a project that is part of York's Robotics Society. In 2014, Project A.R.M.E.S. competed in the Mars Society's University Rover Challenge (U.R.C.) achieving sixth place internationally and named as the Top Canadian Team.
Jamie is currently the President of York University's Robotics Society and also working as a research assistant in The Energy Lab on high pressure and high temperature sustainable energy technologies.
Research Interests
Space exploration and robotics
Eco-friendly technology i.e. Earth-ships and biofuels