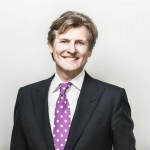 Founding Dean and Professor
Lassonde School of Engineering, York University
4700 Keele Street, Toronto, Ontario, Canada M3J 1P3
Tel: (416) 736 5484
Email: janusz.kozinski@lassonde.yorku.ca
Dr. Janusz A. Kozinski
Dr. Kozinski has enjoyed a distinguished academic career in leading institutions in the USA, Europe, and Canada. He is an internationally-renowned higher education leader, research and entrepreneur, and one of the world's most widely acknowledged experts in sustainable energy systems and immune building concepts focused on anti-bioterrorism.
Currently, Dr. Kozinski serves as Founding Dean of the Lassonde School of Engineering at York University, one of the most ambitious projects in Canadian academia. This $250 million initiative is creating a new Renaissance Engineering™ program, hiring 100 new faculty and staff, and expanding the student body by 1500.
Throughout his academic career, Dr. Kozinski has organized and led multi-disciplinary research teams and programs linking energy, environmental, public health, and security issues. These programs involved colleagues from medicine, physics, biology, chemistry, biotechnology, psychology, law, business, and engineering. He has also served on several editorial boards.
Dr. Kozinski's research includes projects related to the next generation of nuclear reactors, the environmental impact of energy technology, greenhouse gas mitigation, fabrication of nanomaterials, public security in buildings vulnerable to bio-agents, and Mars exploration.
Known for his ability to identify and mobilize complementary technologies to creatively solve a wide range of energy, environmental and security challenges, Dr. Kozinski's own extensively published investigations are being widely applied to address everything from biomass conversion to environmentally neutral biofuel production, mitigation of nuclear waste, and the protection of buildings at risk to terrorist attacks.
On another level of professional activity, Dr. Kozinski has founded his own energy company and consults with multinational firms around the globe. He has also served on the board of a number of companies in Canada and the USA, including as chairman.